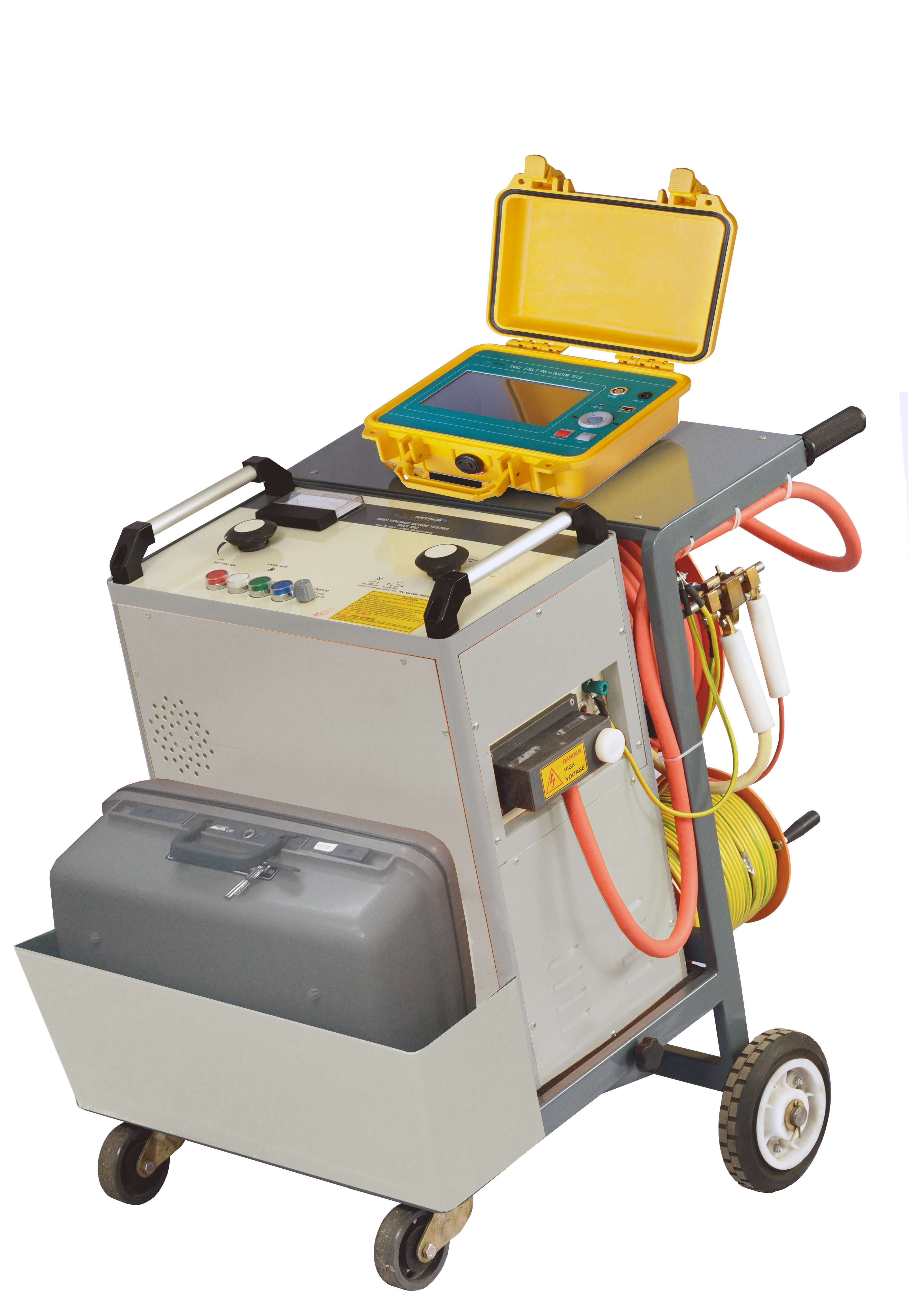 The cable fault locating system LOCOMP is used to pre-location of fault distance with the help of pre-locator and pin-point cable fault using surge tester in acoustic method with the help of surge wave receiver in low voltage power cable network.
Pin-point location of cable faults in Low voltage cables by acoustic method.
Output voltage selectable in two ranges 0-2kV & 4 kV continuously variable.
High energy of 500 Joules ( Optional 1000Joules).
Full energy delivering capacity at each select range.
Single Impulse and 4, 8 seconds intervals Sequence.
Pre-location of cable fault distance with TDR method.
Maximum range of 8 km for pre-location of cable faults.
Power Supply 230V AC + 10%, 50Hz single phase.
Low Voltage Surge Tester SWT 4
Surge Wave Receiver SLE 90
Cable Fault Pre-locator TFL 5
Trolley with cable drum 15mtr. Each.