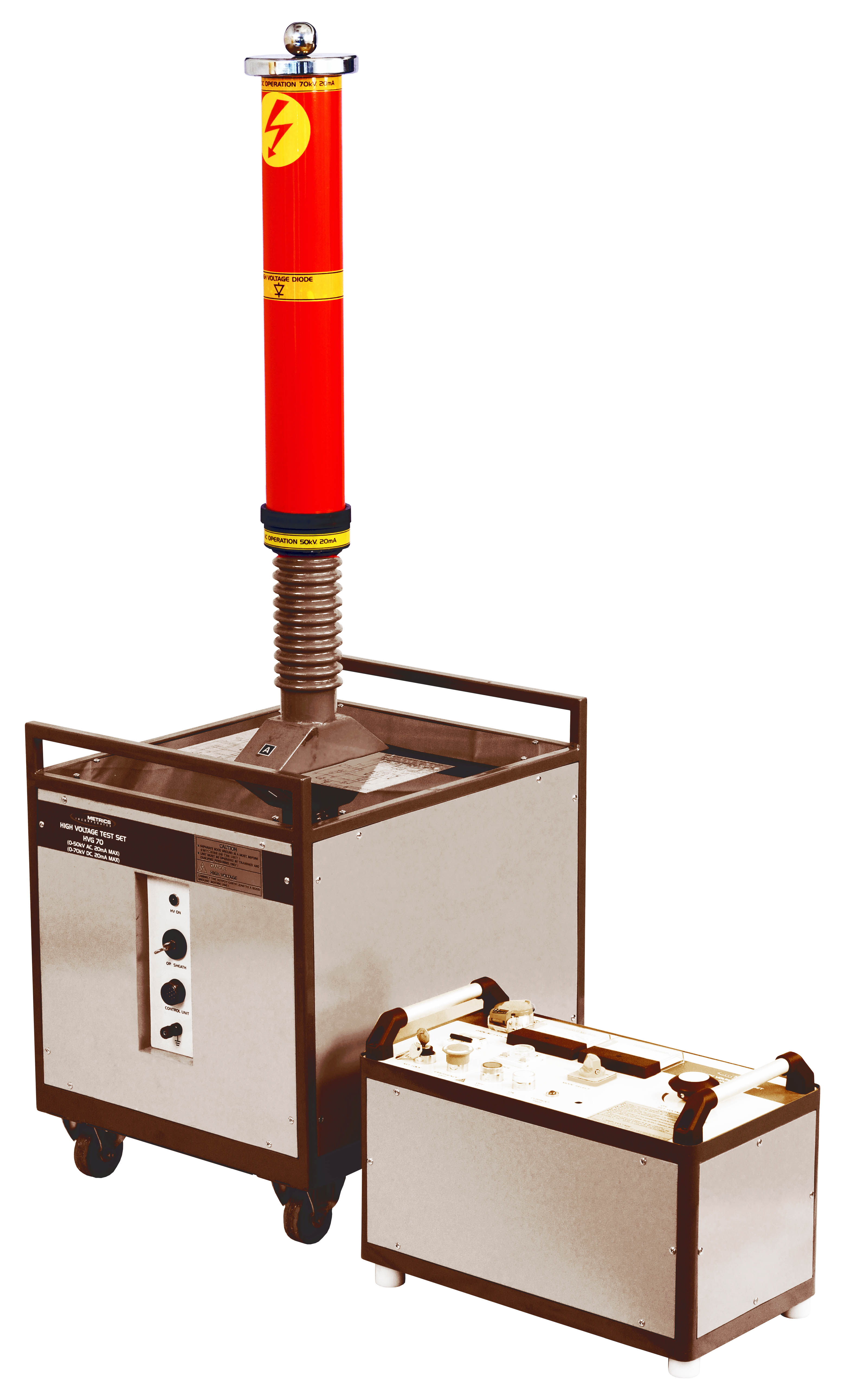 DC Test : DC high voltage tester is used to check die-electric strength of power cable, DC high voltage capacitors many others DC components.
AC Test : AC high voltage tester is used to check insulation properties of Transformers, Switchgear & Relays, Motors, Coils & Chokes, Generators, Capacitors, and other electrical AC apparatus in power transmission and distribution network OR manufactures .
Output Voltage 0-50 kV AC & 0-70 kV DC continuously variable.
Output Current 10 or 20mA manually selectable ranges selected by rotary switch.
Duty Cycle 3 min ON / 10 min OFF.
Timer Mode Manually selectable as required.
Power Supply 230V AC + 10%, 50 Hz, Single phase.
Close type or Open type frame.
Control unit and HV unit.