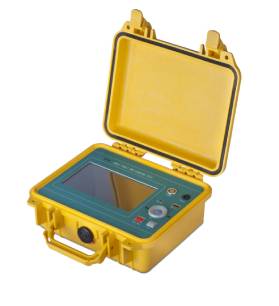 It is used for pre-location of short circuit, open circuit fault distance in Low Voltage Impulse method and low insulation / high resistance / flashing fault in Impulse Current method ICM with the help of suitable surge tester by power transmission, distribution network companies and cable fault location service providers.
Two Workmode TDR & ICM.
Capable to locate faults in any type of metallic single core armored or multi-core armored cables.
Comparison facility of faulty cable with healthy.
Maximum measuring range up to 100 km.
Big 7" color LED screen with Touchscreen operation.
Battery Operated.